Give the gift of music this Christmas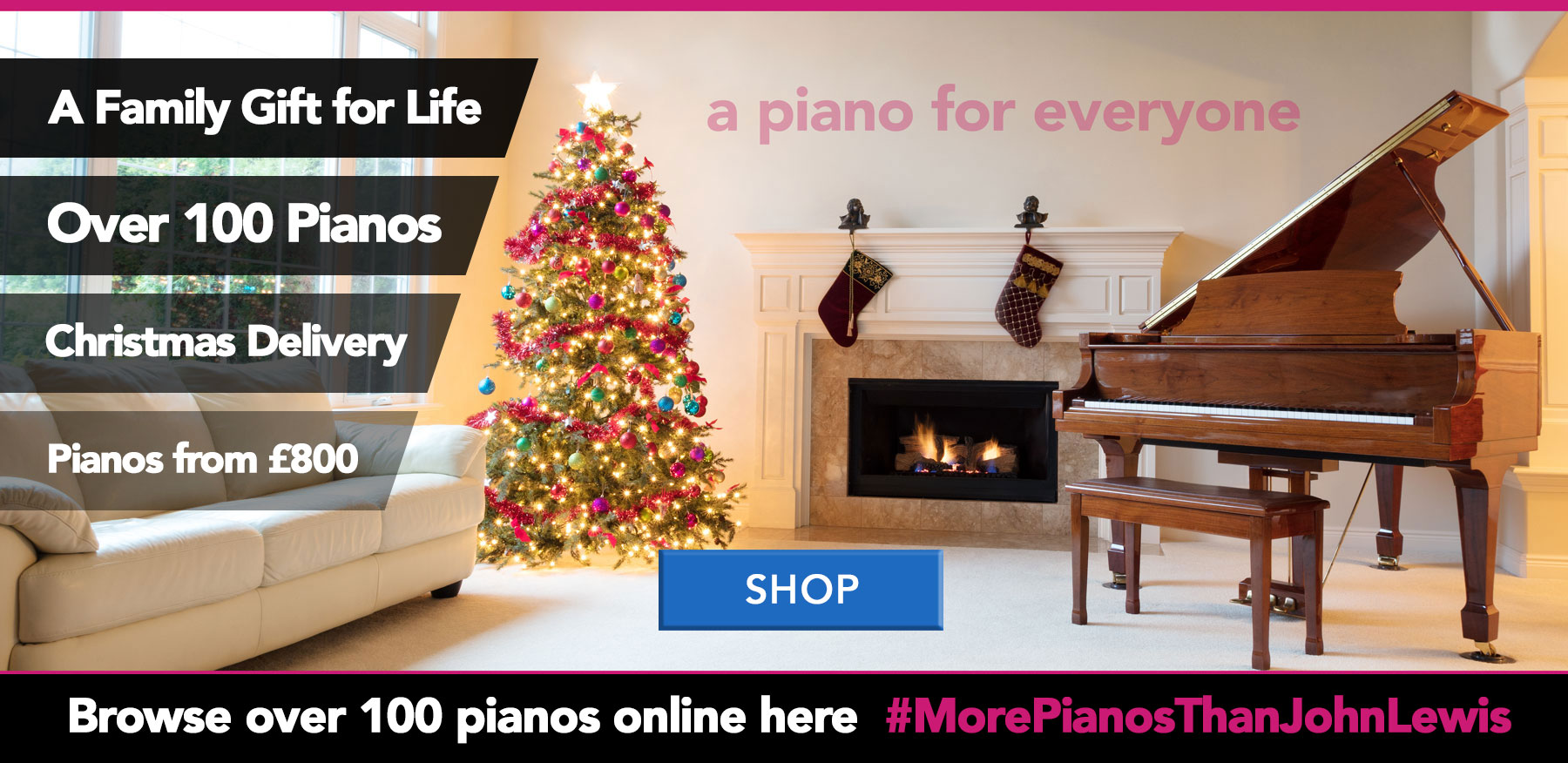 Everyone starts somewhere…
...The Piano Gallery are here for your life with a piano
We really do have a piano for everyone this Christmas, with quality toy pianos starting at £120

Enjoy the Elves of The Piano Gallery as they play the famous Elton John, Your Song on a selection of pianos here in The Piano Gallery showrooms. Why not come in and play them yourself!
The joy of piano... following Elton John advert

A Piano does indeed make the perfect gift
John Lewis Christmas advert 2018: Elton John plays 'Your Song' with a story of how a piano given as a gift for Christmas changed his life
Even the 2018 John Lewis Christmas advert is recognising how wonderful it is to give the gift of music! This years advert is meaningful and heartwarming, and helps us look back to where it all began.
The advert opens with a shot of Elton's back, as he sits at the piano and plays those famous opening notes of "Your Song". From there, we are whisked from one major moment in Elton's career to the next. His is early start in local pubs to stadium shows in the 70's. Each era stars the recording of "Your Song" from that time, so fans can observe how his singing style has changed over the years.
To become a successful musician it takes skill, passion and persistence. But even the most renowned music artist started somewhere.
Elton John's story of how as a small boy he received a piano from his family for Christmas, and how this momentous occasion influenced his life.
We can help encourage and inspire our children too.
Invest in a piano at The Piano Gallery, and put music in your family's life. We have a piano for everyone, all ages, abilities and all budgets. Take a look at our current stock and special Christmas offers
here
.."I hope you don't mind
That I put down in words
How wonderful life is"
Now that I have a piano in my world....
Piano joy that lasts a life time
Starting Young as Pianists
01367 244 554 or 01367 243519
Email:
sales@thepianogallery.co.uk
The Piano Gallery
13-15 London Street
Faringdon
OXON
SN7 7AE
Our opening hours are
Monday to Saturday 9am - 5pm
Any other time by prior appointment

Over 140 Pianos in our Faringdon Showroom