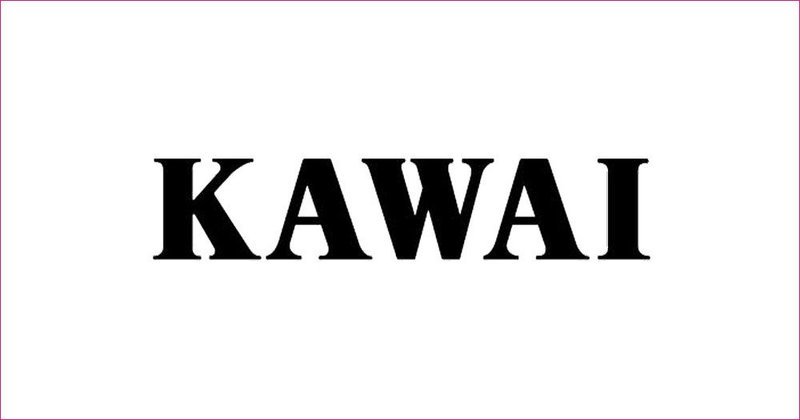 Kawai Pianos
From the Piano Gallery
Kawai Pianos For Sale in Stock
Models
Serial Numbers
History
Current Kawai Upright Models

| Series | Model | Width (cm) | Depth (cm) | Height (cm) | AmyTimeX2 |
| --- | --- | --- | --- | --- | --- |
| K | K-15 | 149 | 59 | 110 | Option available |
| K | K-200 | 149 | 57 | 114 | Option available |
| K | K-300 | 149 | 61 | 122 | Option available |
| K | K-400 | 149 | 61 | 122 | |
| K | K-500 | 150 | 62 | 130 | Option available |
| K | K-600 | 153 | 65 | 134 | |
| K | K-700 | 150 | 62 | 130 | |
| K | K-800 | 153 | 65 | 134 | |
Other Kawai Upright Models
Series
Model
Width (cm)
Depth (cm)
Height (cm)
Anytime
K
K-2
148
57
114
ATX or AT II
K
K-3
151
59
122
ATX or AT II
K
K-5
153
59
125
ATX or AT II
K
K-6
154
65
132
K
K-8 AS
152
65
132
K
K-15
149
59
110
ATX only
K
K-18E
152
59
112
AT
K
K-20E
152
59
112
AT
K
K-25E
150
59
122
AT
K
K-30E
152
59
122
K
K-50E
153
59
125
AT
K
K-60E
156
66
132
VT-132
Variable Touch
Control
156
66
132
KX
(Canada)
KX-21
150
57
121
KX
(Canada)
KX-15
150
57
115
KX
(Canada)
KX-10
146
54
110
Current Kawai Grand Piano Models

| Series | Model | Length | Width (cm) | Depth (cm) | Height (cm) | Anythime |
| --- | --- | --- | --- | --- | --- | --- |
| GX | GX-1 | 5'5" | 150 | 166 | 102 | |
| GX | GX-2 | 5'11" | 152 | 180 | 102 | ATX2 |
| GX | GX-3 | 6'2" | 152 | 188 | 102 | |
| GX | GX-5 | 6'7" | 153 | 200 | 102 | |
| GX | GX-6 | 7' | 154 | 214 | 102 | |
| GX | GX-7 | 7'6" | 157 | 229 | 102 | |
| GL | GL-10 | 5' | 150 | 153 | 102 | ATX2 |
| GL | GL-20 | 5'2" | 150 | 157 | 102 | |
| GL | GL-30 | 5'5" | 150 | 166 | 102 | ATX2 |
| GL | GL-40 | 5'11" | 152 | 180 | 102 | |
| GL | GL-50 | 6'2" | 152 | 188 | 102 | |
Other Kawai Grand Piano Models

| Series | Model | Length | Width (cm) | Depth (cm) | Height (cm) | Anytime |
| --- | --- | --- | --- | --- | --- | --- |
| RX | RX-1 | 5'5" | 150 | 164 | 102 | |
| RX | RX-2 | 5'10" | 152 | 178 | 102 | AT or ATX or AT II |
| RX | RX-3 | 6'1" | 152 | 186 | 102 | |
| RX | RX-5 | 6'6" | 153 | 197 | 102 | |
| RX | RX-6 | 7' | 154 | 212 | 102 | |
| RX | RX-7 | 7'6" | 157 | 227 | 102 | |
| GE-GM | GM-10 | 5' | 150 | 150 | 102 | ATX |
| GE-GM | GE-20 | 5'1" | 150 | 154 | 102 | AT or AT II |
| GE-GM | GE-30 | 5'5" | 150 | 164 | 102 | ATX |
Back to Contents
Serial Numbers
Year
No.
Production
Year
No.
Production
Year
No.
Production
Year
No.
Production
1927
4200
Japan
1964
132307
Japan
1981
1219355
Japan
1998
2314043
A81000
Japan
US
1930
6000
Japan
1965
163178
Japan
1982
1300000
Japan
1999
2350000
A90000
Japan
US
1935
8350
Japan
1966
203433
Japan
1983
1380000
Japan
2000
2380000
A96000
Japan
US
1940
9600
Japan
1967
251660
Japan
1984
1475000
Japan
2001
2410000
A100000
Japan
US
1945
12000
Japan
1968
303686
Japan
1985
1550000
Japan
2002
2430000
A104000
Japan
US
1950
14200
Japan
1969
369088
Japan
1986
1630500
Japan
2003
2466000
A111000
F000200
Japan
US
Karawan
1952
15000
Japan
1970
425121
Japan
1987
1706250
Japan
2004
2495000
A115300
F002200
Japan
US
Karawan
1953
16200
Japan
1971
488834
Japan
1988
1781250
A6904
Japan
US
2005
2518000
F004700
Japan
Karawan
1954
18600
Japan
1972
558216
Japan
1989
1856250
A7500
Japan
US
2006
2543000
F010600
32000
Japan
Karawan
Canada (KX Only)
1955
20590
Japan
1973
633601
Japan
1990
1950000
A10200
Japan
US
2007
2566000
F018700
34000
Japan
Karawan
Canada (KX Only)
1956
21300
Japan
1974
718768
Japan
1991
2000000
A21300
Japan
US
2008
2585000
F030500
36800
Japan
Karawan
Canada (KX Only)
1957
22500
Japan
1975
785568
Japan
1992
2050000
A30515
Japan
US
2009
2602000
F040085
37900
Japan
Karawan
Canada (KX Only)
1958
23200
Japan
1976
844362
Japan
1993
2100000
A29267
Japan
US
2010
2615000
F049000
38900
Japan
Karawan
Canada (KX Only)
1960
26000
Japan
1977
904384
Japan
1994
2160743
A49071
Japan
US
2011
2628000
F057700
40000
Japan
Karawan
Canada (KX Only)
1961
34500
Japan
1978
973490
Japan
1995
2197503
A56689
Japan
US
2012
2639000
F067900
41000
Japan
Canada (KX Only)
1962
75760
Japan
1979
1067130
Japan
1996
2244232
A64000
Japan
2013
2651000
42000
Japan
Canada (KX Only)
1963
85622
Japan
1980
1126366
Japan
1997
2279943
A74000
Japan
2014
2664000
Japan
2015
2675000
Japan
Back to Contents
Koichi Kawai, the company founder, was born in Hamamatsu, Japan in 1886. As the son of a wagon maker, Kawai developed an ability to create mechanical devices and inventions as young boy. His neighbor, Torakusu Yamaha, a watchmaker and reed organbuilder, noticed Koichi riding past on a unique pedal-driven cart he built himself. Impressed, Yamaha, who was struggling to build his first upright pianos, took the early-teenager in as an apprentice. While just a young man, he became a key member of the research and development team that first introduced pianos to his country. He proved to be a gifted inventor who became the first to design and build a complete piano action in Japan. He was awarded many patents for his designs and inventions.
Yamaha died in 1916, and in the 1920s the piano industry faltered in Japan. New management took over control of Yamaha's company, Nippon Gakki Co. (later renamed the Yamaha Corporation), and began to diversify its production line. This led to Kawai, who wanted to make pianos, not motorcycles and other products, to become frustrated with the company. In 1927, Koichi Kawai left Nippon Gakki and founded the Kawai Musical Instrument Research Laboratory along with seven like-minded colleagues. In the early days, the only thing that supported them was their passion for music and desire to produce superior pianos.
After Koichi Kawai's death in 1955, his son, Shigeru Kawai became company president at 33. He was determined to remain true to his father's ideals. He foresaw rapid growth in the music industry and planned accordingly, expanding production facilities and establishing a number of music organizations. In 1980, he opened the Ryuyo Grand Piano Factory. Later, he introduced the Shigeru Kawai Grand Piano line, which he described as "his personal legacy to the piano world." Shigeru Kawai was president of the Kawai company from 1955 to 1989, chairman from 1990 until 2002, and a company consultant until his death in 2006 at 84.
Shigeru Kawai's son, Hirotaka Kawai, was appointed president in 1989. Under his guidance, the company embarked upon a program that invested tens of millions of dollars to integrate advanced robotics into the manufacturing process. He established Kawai manufacturing facilities around the globe. More recently, he oversaw the introduction of several new series of grand, upright and digital pianos.
Today, the Kawai Musical Instrument Manufacturing Company distributes acoustic and digital pianos to over 80 countries. It is one of the most celebrated musical instrument companies in the world, having received over 43 major international awards for excellence in the past 17 years. And in the United States, Kawai's K-3 Professional Upright piano was named "Acoustic Piano of the Year" for a record-setting four consecutive years at NAMM.
Back to Contents
Over 140 Pianos in our Faringdon Showroom